By Ikechukwu Nnochiri
THE Federal Inland Revenue Service, FIRS, yesterday, asked the Federal High Court in Abuja to dismiss a suit by two oil companies, Midwestern Oil and Gas Company Limited and Suntrust Oil Company Nigeria Limited, seeking to be allowed to enjoy 5-year tax relief.
Cited as respondents in the suit marked FHC/ABJ/CS/364/2015 and filed pursuant to Order 33 rules 1(1) and (2); and 3(1) and 5 of the Federal High Court, (Civil Procedure) Rules, 2009, are the Nigerian Investment Promotion Council, NIPC, and FIRS.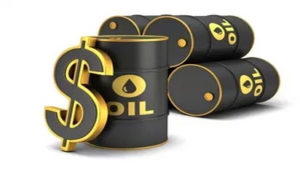 Specifically, the two oil firms are seeking a declaration by way of judicial review, that the decision of the 1st respondent to vary the 5-year tax relief granted to them was "illegal, capricious, irregular, unfair, and oppressive.
The applicants are praying for an order setting aside the decision of the 1st respondent to vary the tax relief regime from five years to three years as well as an order of perpetual injunction restraining the respondents by themselves, their officers, agents, servants, privies or otherwise howsoever, from taking any step or further steps or actions to enforce or give effect to the decision of the its respondent communicated in its two separate letters to them on January 26, 2015.
Both FIRS and NIPC had on January 26, 2015, written to the two oil firms, adjusting the pioneer status conferred on them in respect of the firms' joint mineral oil exploration and production activities in the Umusadege Field covered by Oil Mining Lease (OML) 56 from 5 years to 3 years.
When the case came up for hearing, yesterday, FIRS, through its lawyer, Mr. Collins Aimuan, said the FG agency was opposed to the suit, insisting that the oil firms must pay tax to the Nigerian government.
The FIRS predicated its objection on the fact that the suit was filed out of time as required under the law and urged the court to dismiss the suit for being incompetent, grossly lacking in merit and for constituting an abuse of the judicial process.
Besides, FIRS contended that the high court was bereft of the requisite jurisdiction to entertain the matter.
The FIRS told the court that the five years tax relief granted to the oil companies by the Nigerian National Petroleum Corporation, NNPC, was in error, a reason the duration was reduced to three years.
It maintained that it would amount to defrauding government of huge sums of money from tax if the companies are allowed to continue to enjoy tax relief while they are making huge profits.
Meantime, Justice Ahmed Mohammed has adjourned the matter till February 28 for mention.